Who We Are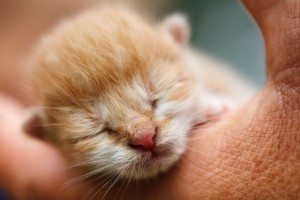 West End Animal Center is the culmination of 20 years of thought and hard work, brought to you by Dr. Frederick Frye. The goal and vision is to provide a country veterinary feel in an urban environment. This setting enables the comfortable environment for both you as a client and your pet. Although we cannot completely alleviate the stress your pet may feel or display, being in a veterinary hospital, the atmosphere is one of comfort, quiet and relaxed.
We take our Mission Statement, " Nurture", to heart and work enthusiastically to stay true to the proper meaning and all its derivatives. Focusing on you, our clientele, we provide state-of-the-art healthcare with all that is available in high tech medicine, keeping it small and real, thus offering veterinary medicine with a concierge quality.
Our new location is a most special and welcoming site, that is centrally located in San Rafael, easily accessible from every direction off of Second and Fourth Streets, has ample parking and, of course, convenient hours.
Dr. Frederick A. Frye Jr., DVM MS MBA
Dr. Frederick Frye grew up in San Diego. He attended Lewis & Clark College in Portland, Oregon earning a Bachelor of Science in Biology in 1982. After college, Dr. Frye returned to San Diego to join the San Diego Zoo Research Facility working with reptiles and birds to determine protocal to help propagate endangered species. While doing research at the San Diego Zoo, Dr. Frye attended San Diego State obtaining a Masters of Science in Reproductive Endocrinology in 1985 and published numerous journal articles regarding his research at the zoo. He then journeyed to the mid-west to attend Oklahoma State University College of Veterinary Medicine earning his Doctorate of Veterinary Medicine in 1989.
Upon returning to California, Dr. Frye started working for a Board Certified Veterinary Surgeon and quickly acquired skills for advanced surgery in veterinary medicine. In 1994, Dr. Frye purchased Miracle Mile Veterinary Hospital, continuing to grow the practice. In the fall of 2001, he embarked on the next leg of his formal education graduated in 2003 from Dominican University with a Masters of Business Administration in Strategic Leadership. His thesis for graduation was the merging of a veterinary hospital with a pet store to give his clients a "one stop shop" for their pet. In 2005, Miracle Mile Veterinary Hospital and Pet Agree Pet Store and Grooming were launched. He then continued on his sojourn and in June of 2012, West End Animal Center was launched. His vision to bring personalized healthcare back into the veterinary world is his main goal and to help to grow and develop his relationships with his clients and patients.
Dr. Frye is a life long Rotarian, an aspiring chef,  and an avid sailor and enjoys getting out in the beautiful environs of the Bay Area.